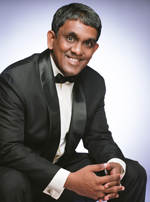 Dr. Sundardas is the leading Naturopathic Physician practicing for the last 20 years in Singapore. His clinical interests includes children's learning disabilities (ADD/ADHD, Autism, Infections), Allegries, Women's Health Concerns, Musculoskeletal Pain and Healthy Aging.He has seen more than 11,000 clients one to one and has done tv, radio and other media appearances across South East Asia. He is currently Professor of Naturopathic Medicine to the Youngson Institute of Natural Science (Australia) and runs a busy practice in Singapore. He had been a visiting professor to the Open International University for Complementary Medicine (Sri Lanka).
The Biology of Bliss represents his grand synthesis of multiple areas of human interest and Endeavour to help people become healthy, happy and fulfilled. It involves research and synthesis in the two major areas. He calls them respectively
• Matrix Medicine™
• Fractal Field Therapy
Matrix Medicine™ is an approach at working with the cells of the human body on a cellular level to detect and measure pathology and dysfunction way before conventional medical techniques can detect pathological readings and correcting them at a cellular level.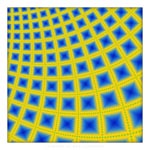 Fractal Field Therapy is an innovative approach that uses the concepts of Matrix Medicine to identify and correct emotional and psychological challenges using Enegery Medicine approaches.